KleenSafeTM – Effective Cleaning for Food Processing & Packaging Facilities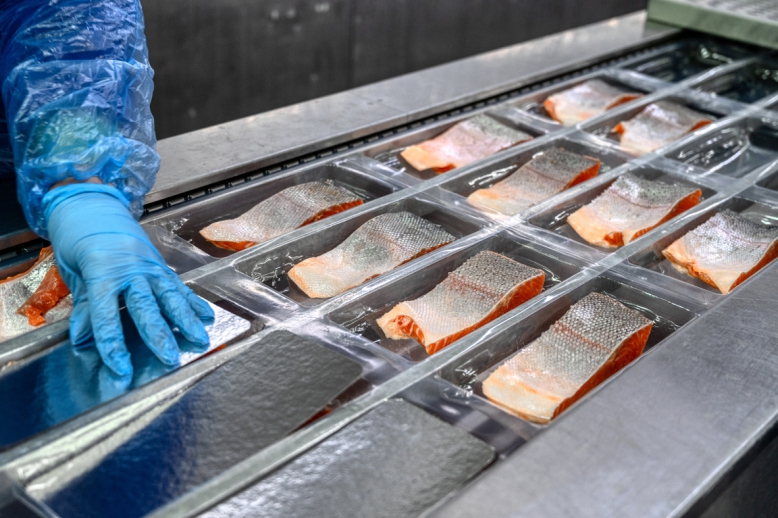 It is indeed a fact that cleaning and disinfection play a very important role in the operations of any food processing plant, especially in the seafood processing and packaging industry. Responsible management will know that proper cleaning procedures, taking into account the general layout of the plant itself, and the maintenance protocols, need to be incorporated into the everyday operations on a regular basis to prevent contamination of any kind.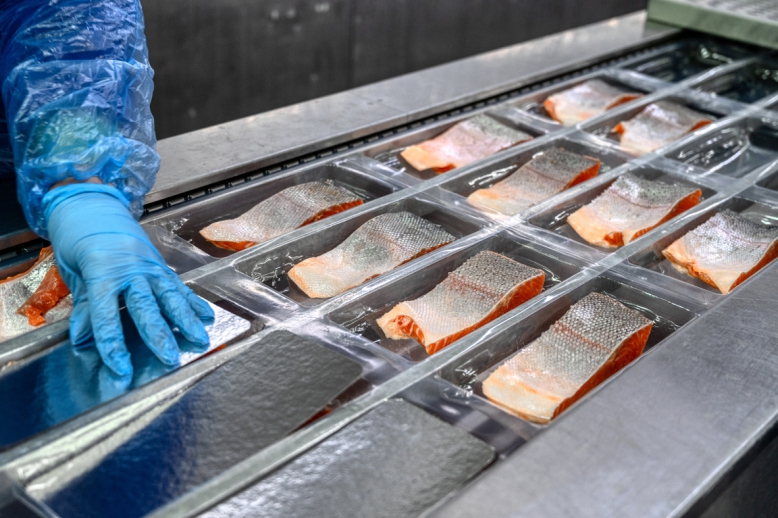 Outsourcing this time consuming, but vital activity to a commercial cleaning company like Kleen360 https://kleen-360.com/ can get the job done effectively and with the least hassle possible. Kleen360 follows time tested, well documented cleaning, sanitation and disinfection protocols https://kleen-360.com/about/our-process/ for optimal efficiency:
Pre —treatment surface testing and rapid results – non-invasive diagnostics at various high touch points and obtain rapid results for each test in about l0 seconds using the advanced EnSURETM Touch UltrasnapTM Surface ATP test system
Meticulous, light-duty cleaning and wipe-down of surfaces
Application of a non-toxic, food-safe (NSF 51 approved, subject to FDA regulations, and EPA registered), patented antimicrobial disinfecting agent
Post-treatment surface testing and written certification, as the assurance for safety
An important criteria for the success of any cleaning and disinfection procedure is proper documentation. The salient points from a good cleaning procedures handbook like HACCP or ISO 9000 would be most useful to keep the sanitation and disinfection activities up to the required standards, but more than anything, using the right equipment to measure the before cleaning and after cleaning data is essential to deliver the "redefined clean" environment. This is where a commercial cleaning company such as Kleen360 https://kleen-360.com/about/why-kleen360/ can prove very effective!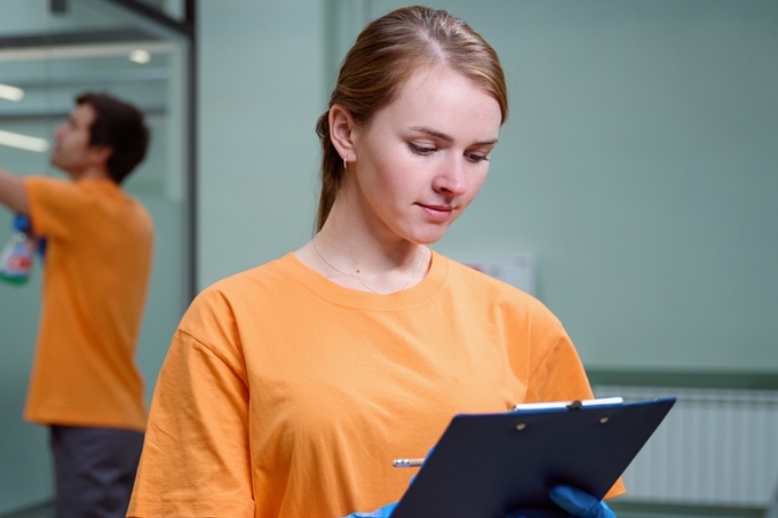 Data driven written certification is especially handy while determining the cost of insurance premiums. Since cleaning, sanitation and disinfection cannot be a one-time activity in food processing plants, Kleen360's proprietary certification program, the Facility Safety Accreditation ProgramTM (F-SAPTM) https://kleen-360.com/services/f-sap/ which offers proactive, preventative antimicrobial monitoring and maintenance solutions for the facility at regularly scheduled intervals could be just what the food processing plant needs.
Any cleaning procedure at a food processing facility should include:
Pre-cleaning preparations
Cleaning – wet, dry, pressure cleaning, etc.
Sanitation and Disinfection
As the first step to pre-cleaning, the raw and processed foods need to be removed from the area, followed by the dismantling of equipment that could harbor food remains in the crevices. All small equipment and parts of larger machines can be flushed with warm or cold water to remove food residues. Some cleaning with brushes and brooms may also be required to remove wet or fatty residues.
The machine parts can be further cleaned with food-safe cleaning agents. Pressure washing is a useful technique to remove hard-to-wipe places, but the risk of contamination through spreading of the food residues must be taken into account. Clean In Place techniques need to be painstakingly carried out and closely monitored where required. Kleen360's expertise in this field could be a definite plus https://kleen-360.com/who-we-serve/cleaning-services-for-food-processing-facilities/ in this regard.
Once the equipment is cleaned and dried, sanitation and disinfection procedures can be carried out without any hindrance. While considering sanitizing and disinfecting agents, the most important criterion that should be taken into account would be the non-toxic and food-safe characteristics of the disinfecting agent. It is also important that the disinfecting agents leave no residues on surfaces which could considerably reduce the downtime for the plant minimizing operational losses, and Kleen360's KleenSafe program https://kleen-360.com/services/disinfection-viral-remediation/ scores on all counts!
Call (888) 717- 0360 to find out why Kleen360 is the perfect cleaning partner for any food processing or packaging plant, or get a quote at https://kleen-360.com/get-a-quote/ today.