Shining a Light on Food Safety: A Guide to Cleaning and Disinfecting Your Facility Effectively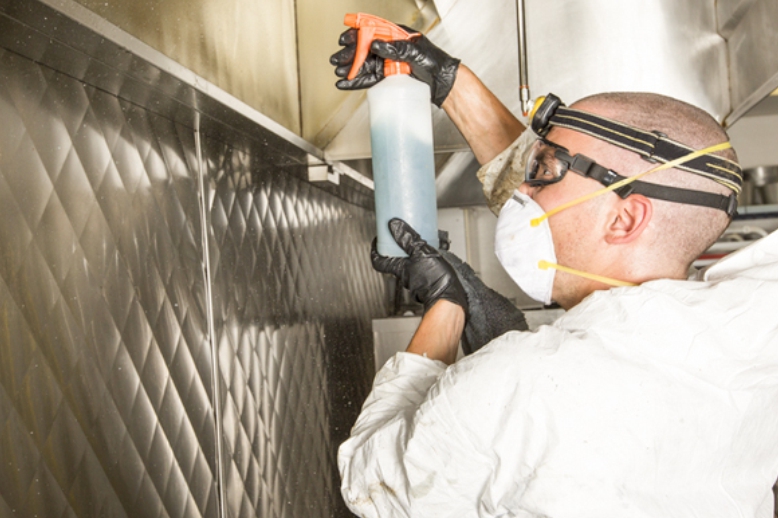 Ensuring food safety is a critical component of any food facility's operations. With the increasing number of foodborne illnesses and the tightening of regulations, it is no longer enough for establishments that handle any type of food – processed, raw or cooked, to simply maintain cleanliness. Instead, if you own or manage a food processing unit or a restaurant, you are expected to go above and beyond to ensure that your facilities are thoroughly cleaned and sanitized to prevent the spread of harmful bacteria and other pathogens.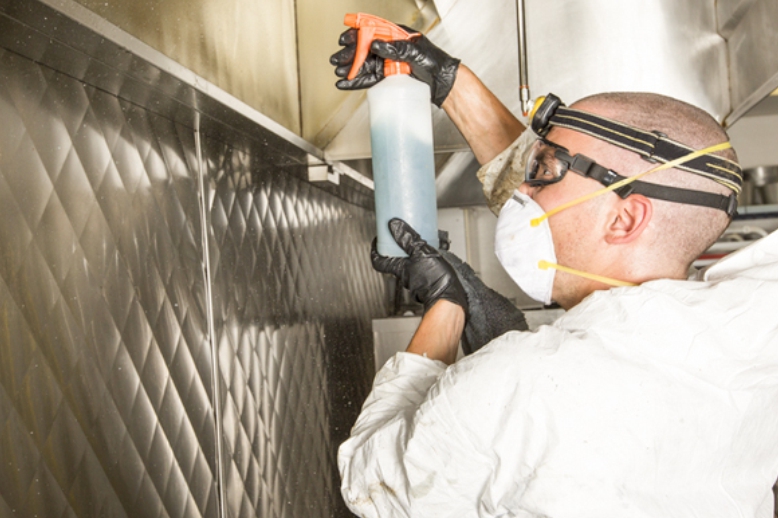 By following best practices, you can help prevent foodborne illnesses, protect your customers, and maintain a positive reputation for your facility. This is easier said than done if you have only your own staff to carry out all the deep cleaning activities! But if you partner with a trustworthy, professional cleaning company such as Kleen360 https://kleen-360.com/, maintaining the perfect cleanliness standards would certainly be possible.
Let's see what Kleen360 https://kleen-360.com/services/ can do for you!
Keeping a food processing/manufacturing facility or a restaurant clean will involve activities that need to be performed regularly at varying intervals. From everyday wiping and washing of high traffic areas and sensitive equipment to deep cleaning every sq cm of the facility, cleaning, sanitation, disinfection and viral remediation cover a wide gamut of activities. Kleen360 provides one such comprehensive service for food processing facilities https://kleen-360.com/who-we-serve/cleaning-services-for-food-processing-facilities/.
Kleen360 offers you:
Specialized professional Disinfection & Viral Remediation services
A cleaning crew of skilled and trained men and women
Spotless equipment and premises so you can be confident about zero cross-contamination

Kleen360's specialized plan for restaurants https://kleen-360.com/who-we-serve/restaurant-cleaning-services/ can ensure 360°cleanliness in every place of your restaurant including the:
Kitchen
Food storage cupboards, lockers, freezers, etc.
Food preparation areas
Food service stations/counters
Restaurant dining halls
Rest of the establishment including the lobby, waiting areas, offices, etc.
Entertainment nooks, stage, etc.
Outdoor seating/dining arrangements
Restrooms and washroom facilities in the premises
Waste removal / Trash collection areas
Kleen360's process https://kleen-360.com/about/our-process/ speaks for itself when it comes to the efficacy of the cleaning and sanitation procedures performed:
Pre —Treatment Surface Testing and Rapid Results
Meticulous, Light-Duty Cleaning and Wipe-Down of surfaces
Application of a Non-toxic, Food-safe, Patented Antimicrobial Barrier* that forms a Covalent Bond with the surface.
(* NSF 51 approved, subject to FDA regulations; EPA registered)
Post-Treatment Surface Testing and Written Certification, as an Assurance for Safety
But surface cleaning alone is insufficient to keep up with the cleaning standards of our post-Covid days. Disinfection and viral remediation is one of the most important services Kleen360 provides that can prove to be your game changer during health inspections. KleenSafeTM  disinfection and viral remediation from Kleen360 https://kleen-360.com/services/disinfection-viral-remediation/ eliminates

from your facility with a non-toxic and residue-free barrier that maintains efficacy on porous and non-porous surfaces for an extended period of time.
Take a look at https://kleen-360.com/about/why-kleen360/ to see how partnering with Kleen360 can ensure that your facility is operating at the highest level of safety and compliance, earning trust and loyalty from your customers. Call us at 888-717-0360 for more information, or click on https://kleen-360.com/get-a-quote/ to take the next step towards no-hassle facility cleaning and maintenance!