What is the best way to clean the exterior of your Premium Home?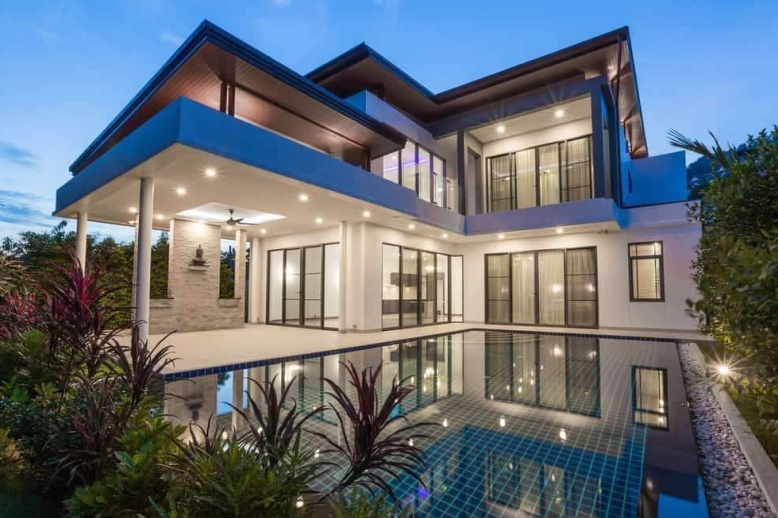 If you are the owner of one of those gorgeous mansions in Florida, I am sure you are proud of the architecture, landscaping and the immeasurable beauty of your home. I am certain you take special care regarding the cleanliness and safety of your home interior https://kleen-360.com/services/disinfection-viral-remediation/ especially post- Covid. But do you extend the same kind of care to the exterior too?
It is not that you don't try, but it isn't as easy is it? For one thing, the nooks and crannies on the exterior walls aren't as easy to reach and would probably require the employment of skilled laborers to scale the heights. Then there is always the possibility of accidents especially while cleaning the roof. And the required frequency of cleaning! This is when employing a professional cleaning company such as Kleen360's Pressure Cleaning services can solve all your problems in one shot!
Why Kleen360 https://kleen-360.com/ ?
Here are some of the reasons https://kleen-360.com/about/why-kleen360/ why Kleen360 would be the right choice for you:
Kleen360 has over 20 years of experience in the field of Cleaning, Sanitation, Disinfection and Viral Remediation
The Principals are all from associated fields including Real Estate which means they can understand and appreciate your particular needs thoroughly
Kleen360's services provide lasting protection cost-effectively
Each service line from Kleen360 can be customized to your needs
Kleen360 utilizes the latest in cleaning equipment and technology to deliver the best results possible
You are assured of well trained, background checked, and uniformed crews from Kleen360
Kleen360 uses only people and equipment safe cleaning agents
Why PressureKleen?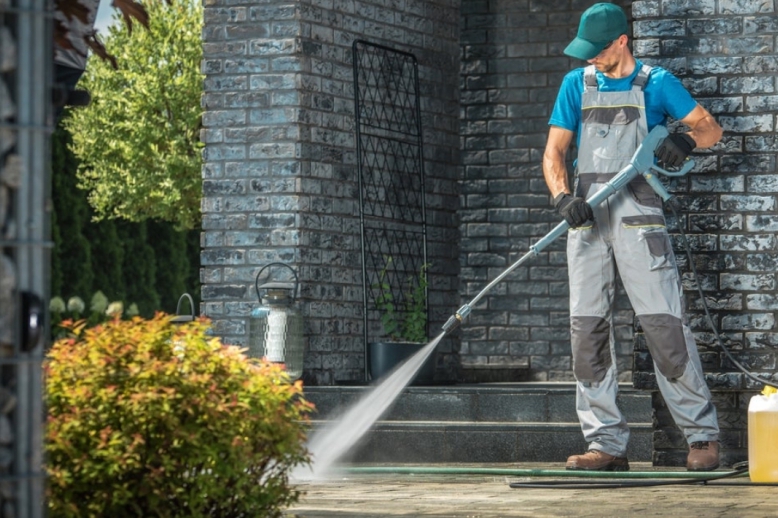 Will not damage surfaces
Effective cleaning
No harmful chemicals
What areas can be pressure/power cleaned?
If you are wondering about locations in your home that would need power washing, here is a list of places that could use some water pressure:
Driveways – Cracks and crevices in concrete driveways left unwashed can damage the structural integrity of the pathway itself due to buildup of dirt, debris and mildew. An experienced commercial cleaning company like Kleen360 can get the job done exactly right!
Windows – Power washing can give an instant shine to the glass windows and frames if done with professional expertise and can give a facelift to your home exterior.
Roof – While different types of roof materials such as shingle, slate, metal or wood may need customized cleaning, a good dose of power washing will remove mildew and dirt deposits on the surface as well as from the crevices.
Deck & Patio – Excessive rain and sun can sometimes cause water stagnation and cracks which can lead to the accumulation of dirt, dust and microbes. Pressure washing can help flush out all the unsavory elements from your patio floors.
Poolside – A power washed clean pool side is the safest way for your family to enjoy pool time without any slips and falls. Poolside sealing, effectively carried out by Kleen360, can safeguard the flooring for a long time.
Gutters – High pressure water wash can help clear your gutters of dead leaves and dust, which if left there for long periods can cause fungus and mold growth. Blocked gutters are a pain especially during the rainy season.
Have questions? Call Kleen360 at (888) 717- 0360 and talk to us about safeguarding your home and family from dust, dirt and harmful pathogens today!