Post-Construction Cleaning Services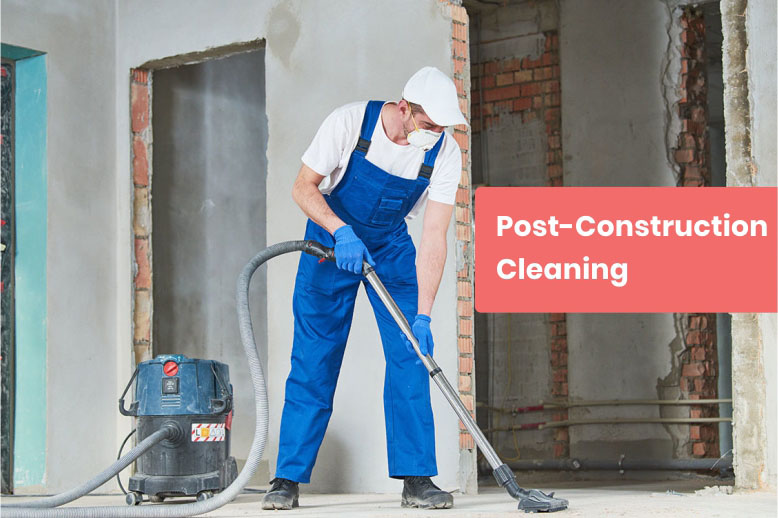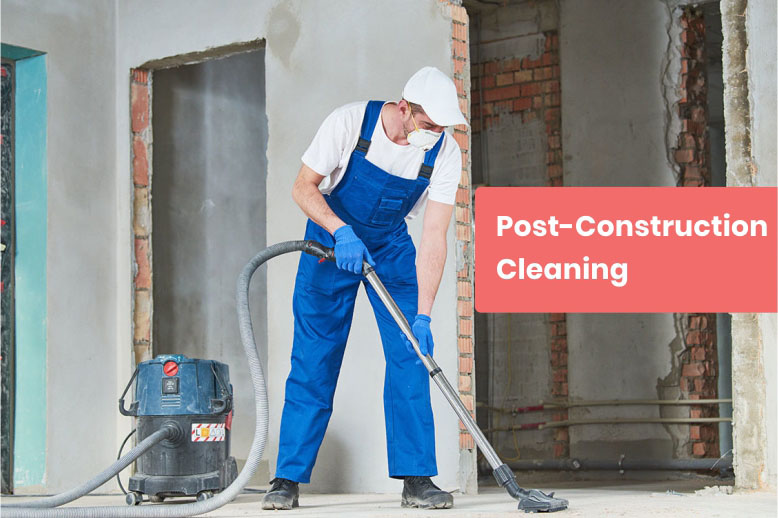 The project nears completion. All those months of fatigue, fighting the elements, wondering if this job and all of its collective efforts will meet exceedingly high expectations.
Compound these variables by tossing in a few wrinkles or adding the never-ending toolbox meetings. Or, introduce a little COVID-19 panic and isolation into the mix…and our concern for achieving a satisfactory conclusion becomes a little more heightened.
Just as doubt, if this project was ever going to be completed, begins to grow, BAM! Here come the cleaning folks…Kleen360 has arrived.
As your project concludes, and the property will soon be ready for inspection or viewing, the day of reckoning that began many, many months ago with a hole in the ground, draws closer. Alongside you, bearing scars of daily hustle and bustle is the proud and professional employees of Kleen360, who are they to help put the "Best in Class" stamp on your finished product.
Below are just some of the punch list items used by our supervisors to ensure that our scope of work is fulfilled…on budget, on time, and on target…prompting satisfied customers to realize:
The sun's rays exploding throughout another newly delivered unit…nothing illustrates a job well done more than sunlight filtered through spotless windows.
A fragrance and appearance of Kleen360's high-end floor finishing, not to be forgotten…professionally finished floors highlighting the careful effort and tender, loving care of Kleen360.
Fully-sanitized kitchens and bathrooms…never compromising safety while emphasizing the striking detail of gleaming fixtures.
Here's a sample punch list that Kleen360 will deliver:
Kleen360's Post-Construction Cleaning Project Punchlist
Full-time multi-lingual (English-speaking) supervision present throughout the entire scope.
Daily cleanup/dumpster haul-off of all construction debris.
Clean & light-duty wipe-down of:

all surface areas, countertops, walls, moldings, trim, baseboards, doors, frames, casings, door jambs, and hardware.
all switch and receptacle cover plates, HVAC diffusers, fire extinguisher cabinets, fire alarm pulls, etc wipe clean and polish all, grab bars, toilet accessories, handrails, chair rails, and gypsum ceilings.
all recessed, wall-mounted, and hanging light fixtures.
Deep-clean and sanitization of:

kitchen fixtures, bathroom fixtures, tile walls, vanities, sinks, toilets, accessible floor drain covers, and grates.
Clean and polish any appliances.
Vacuum, dust, and polish all cabinetry, including drawers, shelves, doors, and hardware.
Clean, machine scrub, and rinse all of the tile floorings; scrub all concrete floors.
Vacuum, mop all LVT floors; vacuum all carpeted areas.
While the newly delivered premises are now visibly clean, despite all this effort, there's still work to be done, so let's digress…
Over the years, Kleen360 has developed into an organization specializing in multiple service lines that are congruent with the evolving needs of our clients. This strategy has allowed us to develop and deploy service and sanitation protocols that were curated to meet the nuances and demands of commercial, residential, and industrial asset classes throughout their entire life cycle, from construction to stabilization. In today's challenging environment brought on by the public health crisis at hand, Kleen360 is best prepared to address the new definition of CLEAN by integrating these new antimicrobial protocols for safety, disinfection, and sanitization into your regular custodial routine.
Not all antimicrobial processes are alike; and if you choose incorrectly, you may still be left vulnerable. Be sure to:
Choose products that harm neither surfaces nor people.
Get the assurance that the effectiveness of the antimicrobial treatment will be long-lasting. Regular disinfectants maintain efficacy only as long as the treated surface remains contact-free, otherwise, there's a risk of cross-contamination…therefore, they provide NO long-term prevention or protection against pathogens or harmful bacteria.
Look for certification credentials or accreditations that can be conspicuously displayed on the premises to give that extra ounce of comfort and confidence that this unit or facility is ready to be lived in or worked from.
Kleen360 uses patented Nano Formulation Technology combined with an EPA-registered antimicrobial agent that forms a "barrier" against pathogens, enabling surface protection up to 90 days, which is something that treatments comprised of only disinfectants CANNOT provide.
A painstakingly sanitized unit assures clients, staff, residents, or visitors that the entire building has been properly and professionally cleaned, both physically and aesthetically, with Kleen360's 21 years of service.
Don't wait. ACT! Call Kleen360 at 888-717-0360 and let us get to work on developing your very own customized post-construction cleaning and viral remediation plan together. We'll handle all of the details as you that seal of approval from the buyer, tenant, or end-user reflects on the shiny floors and spotless, sun-streamed windows.