Outsource Commercial Kitchen Cleaning – Yea or Nay?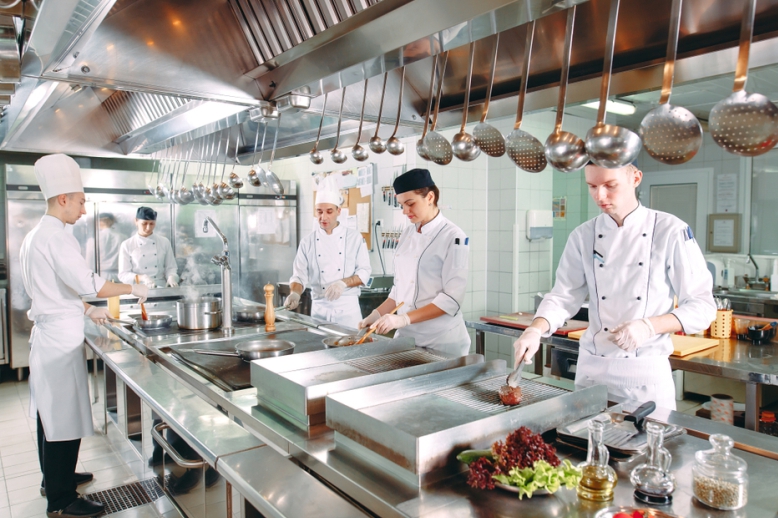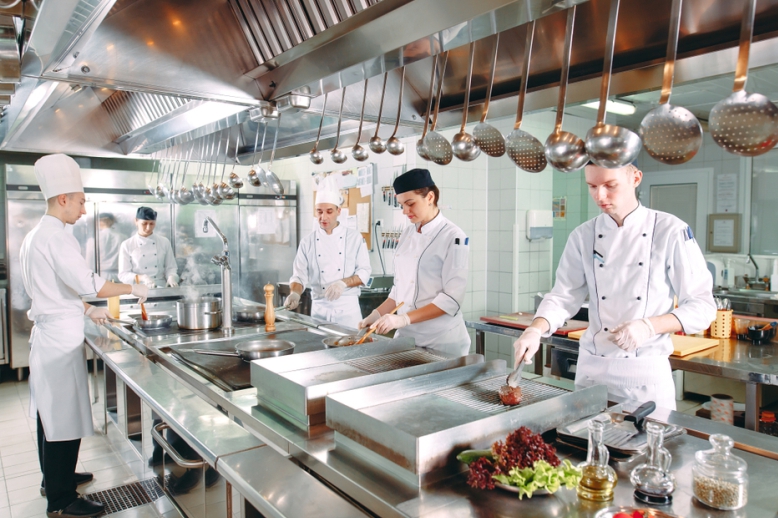 Keeping your restaurant spotless and clean can be a daunting task even during the best of times. But with the following changes happening over the past few years:
Heightened awareness and concerns over cleaning methods and products
Increase in demand for data-driven proof of cleanliness and safety
Quick spread of reviews, both positive and negative, over social media platforms
More people opting to use food delivery services rather than visiting restaurants
Inundation of advanced cleaning protocols, equipment and products to cater to the demand of increased levels of cleaning standards in food safety
Fluctuations in the availability of staff and skilled labor in the food industry,
running a successful restaurant is becoming increasingly challenging! Here is how Kleen360 can come to your aid https://kleen-360.com/about/why-kleen360/.
As the manager or owner of a restaurant, your core responsibility and expertise would be in staying true to the theme of your restaurant, and wowing your customers with the quality and variety of the cuisine. The staff you have hired would surely be best suited to take care of those responsibilities for you, won't they? But what about the everyday mundane activities of cleaning and sanitation? And the more advanced weekly or monthly disinfecting and viral remediation activities?
This is where a professional cleaning company like Kleen360 https://kleen-360.com/ with 25 years of experience in the home cleaning, office cleaning, restaurant cleaning, and industrial cleaning areas can save you a lot of time, resources, effort and money. In fact our tried and tested cleaning schedules and methods https://kleen-360.com/who-we-serve/restaurant-cleaning-services/ can give you the right roadmap to maintaining a clean and safe restaurant every day of the year.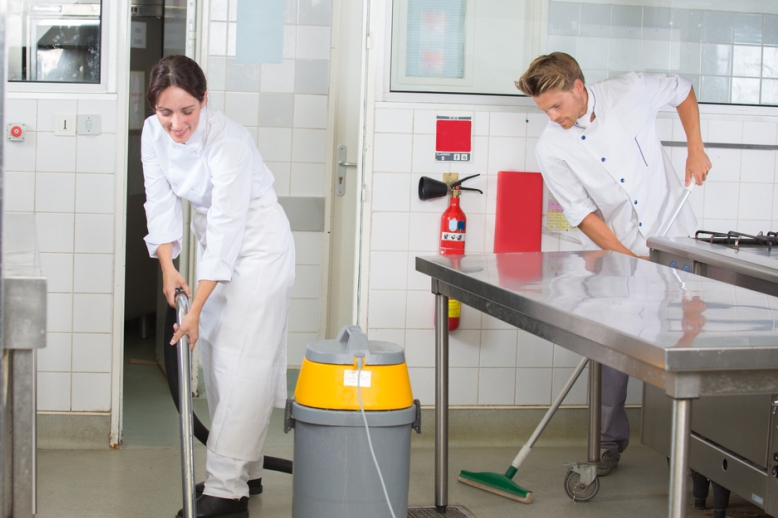 Scheduling the commercial kitchen cleaning activities into daily, weekly and monthly activities is one way to make your cleaning procedures effective and cost-efficient. For example cooking equipment such as steam tables, fryers, grease traps, griddles, vent hoods and flat tops need to be cleaned everyday along with everyday utensils, glassware and flatware. Your own kitchen staff can be sufficiently trained to follow the correct procedures involving the soaking in hot water, using a good dish soap with non toxic chemicals, meticulous scrubbing, and rinsing off with plenty of water to keep them clean and sparkling and ready for use the next day.
But weekly and monthly cleaning and sanitizing activities will include deep cleaning of kitchen equipment such as ovens, refrigerators and freezers, deep fryers, coffee machines, etc. Degreasing is another elaborate activity that has to be carried out on the walls, doors and the floors of the kitchen. Deliming of sinks and dishwashers, and cleaning of ice machines are also essential actions to be performed every month. Outsourcing these regular tasks to a commercial cleaning company https://kleen-360.com/services/ will help take a load off of your regular staff while saving you money in the long run.
With an in-house restaurant cleaning expert well versed in the HACCP protocols, and who can provide invaluable guidance to ace the Health Inspections, Kleen360 https://kleen-360.com/about/our-story/ can be your ideal restaurant cleaning partner, especially when it comes to keeping up the strictest disinfection and viral remediation standards.
Kleen360's process https://kleen-360.com/about/our-process/ makes use of a food safe, EPA registered, zero-toxic, patented anti microbial barrier to keep all the surfaces in your restaurant free from pathogens. To know more about our KleenSafeTM service https://kleen-360.com/services/disinfection-viral-remediation/, call us at 888-717-0360 today, and see how we can make your commercial kitchen cleaning hassle-free!