Restaurant Cleaning Guide – Part 1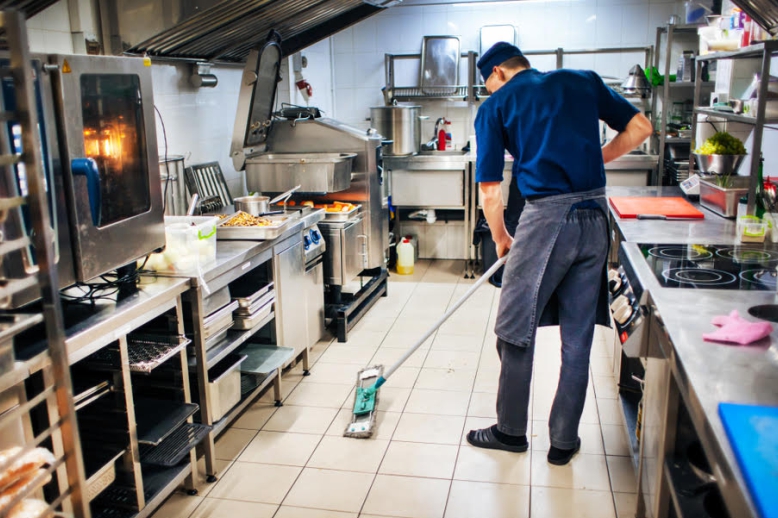 Restaurant cleaning is a complex activity and should be treated as such whether you own a restaurant, or are managing one. There are so many distinct areas such as the customer waiting area, take-out counters, dining halls, kitchen, food prep and storage areas, washrooms, and finally the waste disposal units that have to be cleaned in different ways using a variety of cleaning products suitable to each one of them.
Knowing very well that I cannot overburden my staff with deep cleaning activities, I looked for restaurant cleaning services near me in Fort Lauderdale, Florida and came across Kleen360.
Their restaurant cleaning services page https://kleen-360.com/who-we-serve/restaurant-cleaning-services/ gave me a clear idea of what needs to be done and I called Kleen360 at (888) 717- 0360 immediately.
The first thing the helpful customer care executives at Kleen360 did was schedule a visit to my restaurant in Fort Lauderdale. The reception/lobby/customer waiting area was the first place we looked at. That is when I was told about the Facility Safety Accreditation Program (https://kleen-360.com/services/f-sap/) from Kleen360. Imagine the confidence boost that my customers and staff would receive if my facility is indeed "certified clean" with a framed certificate on my entrance wall to prove it!

Showcase safety measures and boost customer confidence
Kleen360's cleaning procedures would cover wiping down and sanitizing of the reception desk, the computer monitors, the plexiglass partitions, the chairs, and even the switch boards and tokens among other things!
The next place we went to was the dining hall. The executive from Kleen360 https://kleen-360.com/ reminded me of the importance of not only cleaning the tables, chairs and walls, but also the regular wiping down and sanitizing of the condiment containers, ketchup bottles, buffet ladles, table cloths and most importantly, the menu cards themselves. We all see how many hands hold the menu card, and yet it is so easy to forget cleansing them, isn't it?
The kitchen of course is where we spent the most time. While it is important for any restaurant to carry out the basic cleaning procedures, we also have to keep the Health Inspection Checks and the resulting Health Inspection Scores in mind always. I was glad to note that Kleen360 is well versed in those requirements as well, what with having an in-house expert, and could even train my own staff in everyday cleaning activities.
The trained employee from Kleen360 explained the protocols that would be followed for the kitchen including, but not limited to:
Sweeping and mopping of floor area, including dry storage areas or walk-ins
Sanitizing of all countertops and metal surfaces
Washing down and removal of food particles from tops, sides and insides of equipment
Freezer cleaning
Emptying out old oil and washing of fryers
Wall washing
Trash disposal
Exhaust system – degreasing
Ovens, stoves, broilers, fryers and other equipment – deep cleaning
Condiment dispensers – wiping down
Equipment filters – cleaning out
The importance of cleaning hard to reach corners, and high kitchen shelves was emphasized as we went through the individual equipment to determine the kind of cleaning agents that would be best for them.


Zero toxicity

NSF-51 approved for food-contact safety

Zero downtime

FDA compliant
Once again, I was happy to know that Kleen360 uses
zero-toxic
and
food-safe
(NSF-51 approved)
cleaning and disinfecting
agents which do not leave residues on the surfaces. The zero-downtime will definitely reduce my customer waiting time, I thought as the expert from Kleen360 was taking stock of the many shelves and cupboards in my restaurant kitchen.
Did you know that Kleen360 is also experienced in Kosher Restaurant cleaning? Why don't you call Kleen360 at (888) 717- 0360 to learn more about their thorough and comprehensive Kosher Cleaning services before I continue with the rest of the guidelines in the next post?