Looking for ways to show your customers your restaurants is truly clean and safe? Kleen360 can tell you how!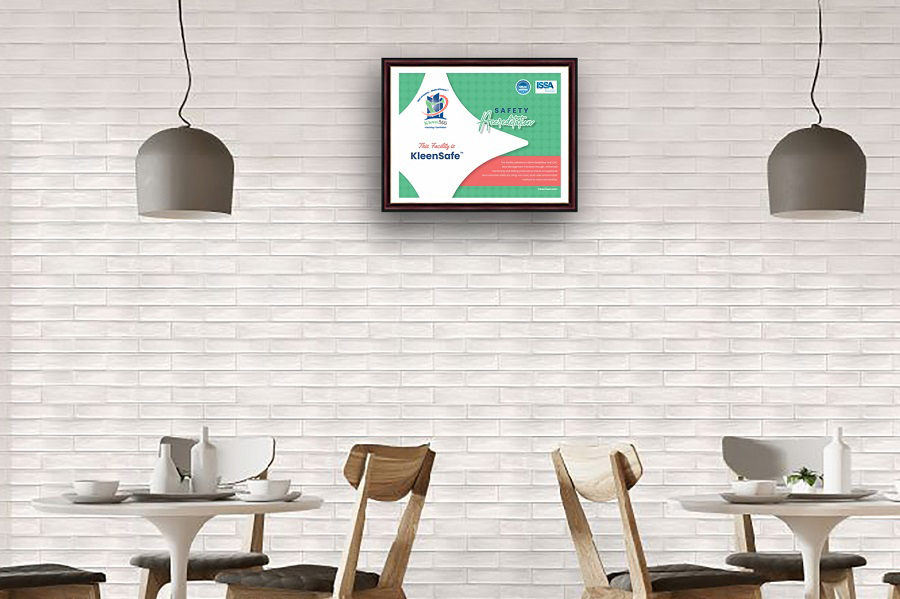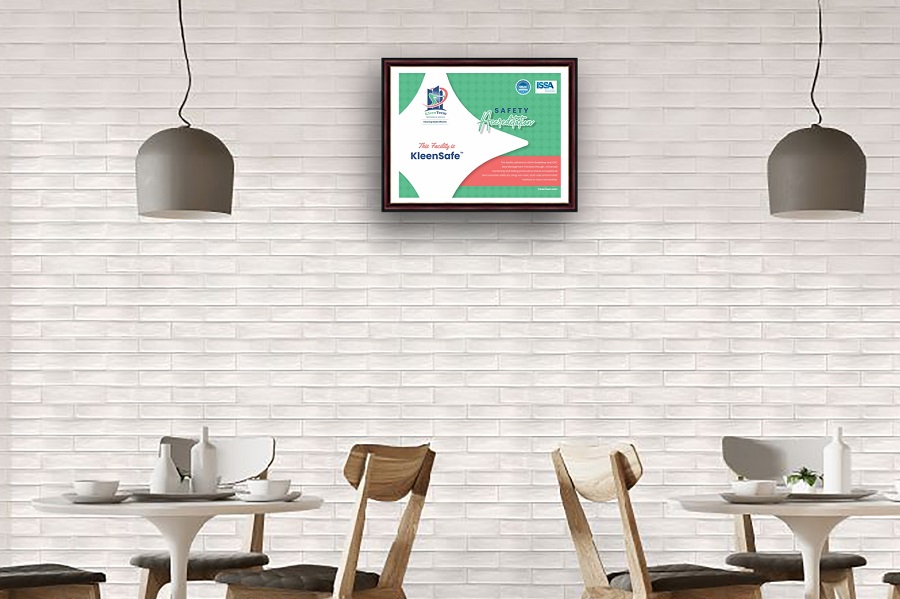 Do you feel every customer judging your restaurant's cleanliness and sanitation? What do you think will truly convince them? Will well documented procedures be in your favor? Will they be convinced by your impeccable service record for sanitation? KleenSafeTM by Kleen360 can give you all the answers right here: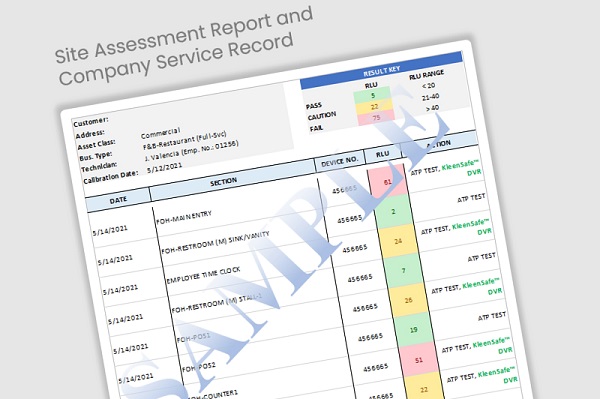 The Facility Safety Accreditation Program which is a part of KleenSafe procedures will deliver a 100% documented site assessment report and the relevant procedures followed for disinfection and sanitation.
But it is not just the customers, right? Your employees need to know that they are working in a safe environment too, don't they? What can be a better assurance of health and hygiene than an exclusive, well-earned Safety Certificate from KleenSafe that can be framed and hung conspicuously in your restaurant for all to see?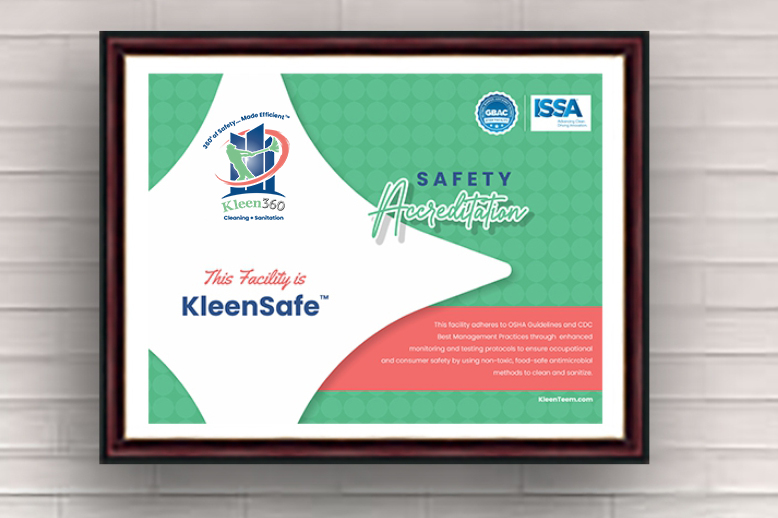 With the increased frequency of dine-in patrons, the interaction between carry-out customers and third-party delivery services, new threats of exposure are forever present. But you know very well that traditional cleaning & disinfection methods are unsustainable. The harsh cleaning agents themselves are expensive, cause downtime and burden an already over-extended staff, while probably exposing them to toxic chemicals. So what can you do about it?
KleenSafe can give you an alternative in the form of its non-toxic, NSF-51 approved, food safe, patented mechanical-kill agent that forms a protective barrier on the surfaces to keep away harmful pathogens and thus maintain the kind of healthy and safe environment your patrons deserve. And you can tell them about it with the window decals, table tents and even through your menu cards with the safety stamp from Kleen360 when you enroll for their KleenSafeTM program!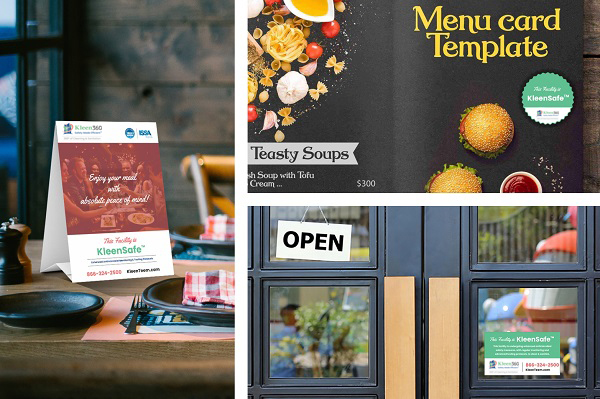 What about sustainability though? How often do you have to clean for that absolute feeling of protection? More importantly, will your safety measures hold up to workers compensation, liability claims, and give the confidence your insurance agent needs to set a competitive premium?
KleenSafeTM has the answer for that one too, with the delivery of data driven safety metrics from on-demand rapid results testing, and pre & post-treatment values obtained through state-of-the-art diagnostic devices trusted by major hospitals. Well documented cleaning procedures and data driven safety metrics can work to your advantage every time!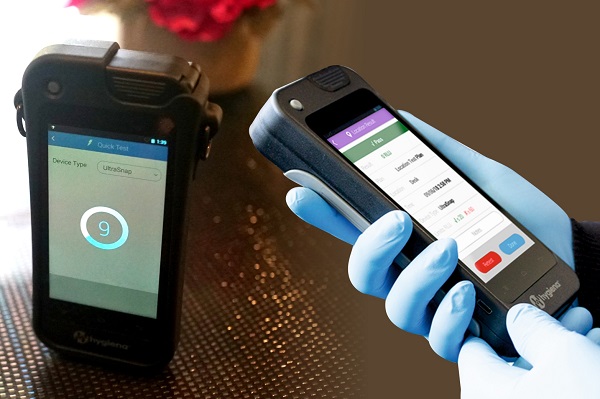 That is not all…
What about your loyal customers who have not yet visited your restaurant, but still order food online from their favorite restaurant? Digital badging with the Safety Stamp from KleenSafe on your website, as well as on other food-ordering and delivery apps, can help endorse your restaurant as a trustworthy and dependable place to order food prepared in clean and thoroughly disinfected kitchens! Your customers are sure to appreciate that knowledge, don't you think?
Get going! Call Kleen360 at 888-717-0360 and ask them about their KleenSafeTM and F-SAPTM Programs, or visit https://kleen-360.com/ to enroll now! Your customers are waiting.