Facility Safety Accreditation Program (F-SAP)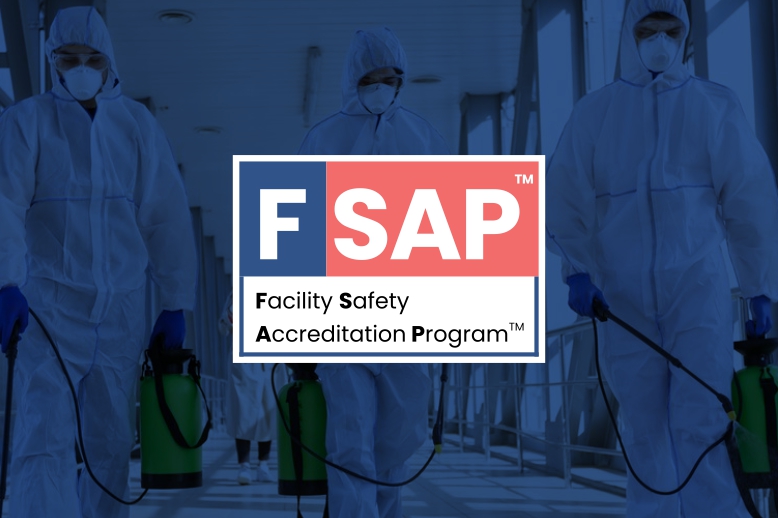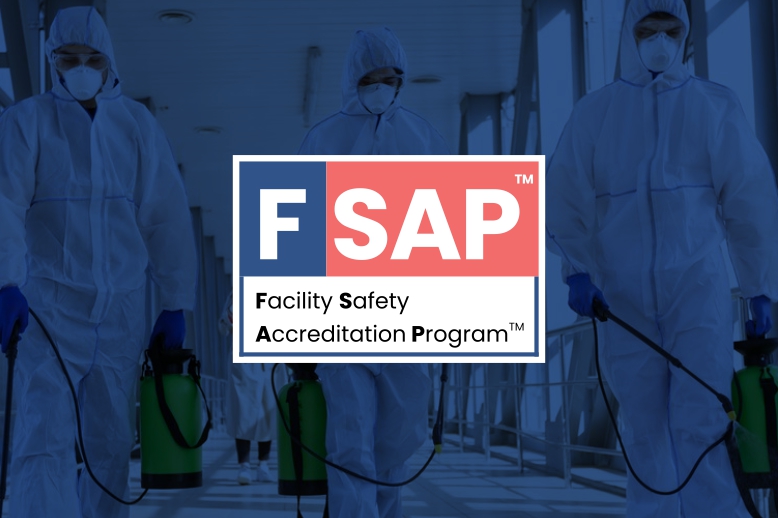 If the last year has taught us anything, it is that we all need to take cleaning more seriously than ever before. In our homes, where we work, and even where we spend our leisure, like in shopping malls, restaurants, theatres, etc. If you are a facility manager in one of those factories or malls or even hotels where hundreds of people come and go every day, how can you possibly know when is the right time to disinfect again? And how can you be sure your place is safe for all the people who walk in with increasing frequency as a lot of restrictions are being relaxed?
Commercial cleaning companies such as Kleen360 who have extensive experience with all kinds of cleaning, sanitizing and disinfection needs, including office cleaning, restaurant disinfection, yacht and premium homes cleaning and viral remediation, in a variety of real estate like power centres, residential homes, senior communities, educational institutions, etc. would be your ideal partner for just this purpose. Kleen360 can help you figure out your disinfection schedules while increasing efficiency and bringing down overall costs.
Kleen360's Facility Safety Accreditation Program (F-SAP) is designed to ensure that your home, business, or facility will benefit from our custom, long-term antimicrobial solutions. Our program relies on comprehensive testing and regular monitoring. So, once you enroll in the program, Kleen360's uniformed, badged, and trained personnel will schedule and perform this service at regular intervals throughout the year. This way, you will never have to worry if your premises, be it religious, industry or service areas are "clean enough" for your staff and customers.
How will you know that the tests are reliable? Our on-site, rapid testing and monitoring uses the EnSURE™ Touch UltraSnap™ Surface ATP Test. This is the preferred method for identifying the possible presence of microbial contamination on any surface! It would give you peace of mind to know that this test has been issued the Performance Tested Method℠ accreditation certificate by the AOAC (Association of Official Analytical Chemists) Research Institute, one of the world's most recognizable product certification organizations. Now you can indeed be absolutely sure!
What this process will do is safeguard against any compromised efficacy by immediately identifying areas where the pathogen levels may have increased above acceptable standards. From the initial visit, through each of your regularly scheduled service appointments, you can count on our highly-trained team of specialists to assess, apply, test, monitor, report, and remain alert for changes to any of the service points on your premises or in your facility. If there is any indication of the need to disinfect, rest assured, Kleen360 will be ready to disinfect/sanitize immediately, taking away conjecture and randomness from your safety protocols.
Enrolling in Kleen360's F-SAP can work in your favor with your direct and indirect costs too. We will always provide a detailed account of our analysis and any services recommended or rendered. Kleen360's comprehensive service records and reports may tip the scales in your favor in case of liability claims.
What about the increasing cost of insurance? Your insurance carrier is bound to take this proactive risk management strategy of yours into account for his calculations, don't you think? And the sheer cost- saving from disinfecting and viral remediation only when required instead of a panicked 'too often' frequency. Imagine how much of your actual work would not get disrupted.
Kleen360's Facility Safety Accreditation Program (F-SAP) can make your life easier by taking away the uncertainty and guess-work from your cleaning, disinfection, and viral remediation schedules and assuring the safety of your employees and customers as well. Whatever your cleaning needs, as small as kitchen cleaning or as big as warehouse cleaning, if you are looking for professional cleaning services near you, Kleen360 can help! Don't wait. Call (888) 717- 0360 or visit https://kleen-360.com/ to know more!