Logistics Trucking Service Provider – Here are the Advantages of Partnering with a Professional Cleaning Company like Kleen360!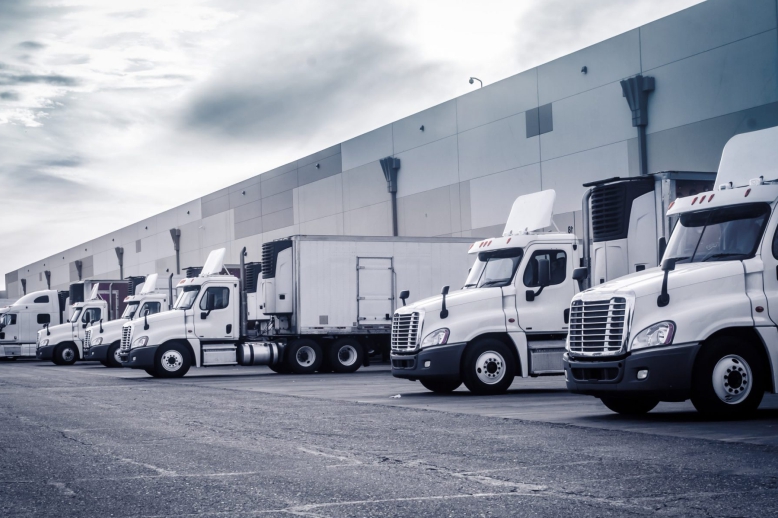 Are you a logistics trucking company operating in the United States? Does your portfolio include a wide variety of trucks – dry vans, refrigerated trucks with temperature control, port services, intermodal transport, flatbed trailers, or dedicated service trucks that can be customized for special cargo? If your answer is a resounding yes, you will probably know why cleaning of those trucks and tractor trailers is such a huge job, even under regular circumstances.
With the post-Covid regulations and the directives from the CDC and similar organizations, I bet the work of cleaning, sanitizing and disinfecting all your vehicles would have increased multifold. That is exactly why you need to partner with a commercial cleaning company like Kleen360 with more than 20 years of experience in the field!
Let me break down the advantages for you:
Stop guessing and save money!
With a partner who has the right diagnostic equipment and is an expert at gauging the need for disinfection, you would know exactly when and how many times your trucks need to be cleaned.
Kleen360 uses hospital grade testing equipment – the EnSURE Touch UltraSnap Surface ATP Test System – to gauge the microbial load in any given touchpoint or surface and can activate the disinfection protocols once it crosses the tolerance levels. This way, you will not have to pay for unnecessary random procedures. Think of all the savings!
Adopt Structured and efficient processes!
Have you updated the checklist for cleaning your trucks, yet? Is your internal crew trained to keep up with the new cleaning directives, equipment and methods? Consider the effort, time and money that need to go into updating your internal crews, in addition to the new purchases that may entail.
By partnering with an experienced commercial cleaning company such as Kleen360, you can be sure they know their job and will do it well with minimum effort required from you. For example, while working on the cabs of your trucks and trailers, Kleen360's expert cleaning crew will:
Wipe down the door handle and grab bars
Scrub and clean floor mats
Vacuum the interior of the cab
Clean the cab's glass surfaces
Sanitize monitor or LCD screens
Clean the upholstered surfaces-cloth seat covers, headliners, carpets
Clean the entire seatbelt & buckling mechanism
Wipe down handles and latches in the battery box and engine access points
Clean HVAC and air ducts
And then move on to the inside and outside of the trailer.
With the latest equipment such as the electrostatic sprayers, there will be no corner too remote to reach while spraying the water-based, non-toxic, food-safe, residue-free, pH Neutral disinfectant which is completely free of any volatile organic compounds (VOCs), thus mechanically killing harmful pathogens making your trucks, semi-tractor trailers and other vehicles perfectly safe for your customers, drivers and the cargo.
Build customer confidence and stay worry free!
Professional cleaning companies such as Kleen360 have structured plans and programs that have been tried and tested in the field. KleenSafe program from Kleen360 can effectively take care of your cleaning, sanitizing and viral remediation needs with the minimum of fuss. Not only that, Kleen360 can provide extensive data driven reports which are sufficient proof as to the cleanliness and safety of your trucks and trailers. That will definitely help with your insurance premiums, don't you think?

Not just that, Kleen360 can help assure your customers and help you build their confidence with the Facility Safety Accreditation Program (F-SAP) and the Motor Vehicle Safety Accreditation Program (MV-SAP) that come with their certificates and safety stickers that can be proudly displayed in your vehicles, sheds and even your warehouses!
Speaking of warehouses, why don't you call Kleen360 at 888-717-0360 or visit https://kleen-360.com/who-we-serve/cleaning-services-for-commercial-vehicles/ and https://kleen-360.com/who-we-serve/warehouse-distribution-center-cleaning-services/ to learn more about how Kleen360 can keep your vehicles, warehouses, drivers, customers and cargo clean and safe, and you completely worry free. Call now!