Why hiring Kleen360 makes good business sense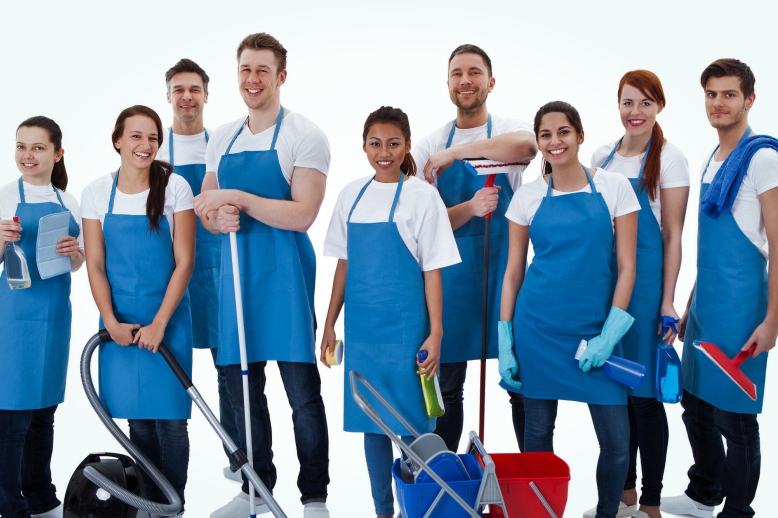 Are you in the transportation business, construction, education, restaurant business, hospitality industry, information technology. or for that matter any business that involves a large number of people and equipment? Are you the one overseeing regular day-to-day operations? If yes, I am sure you know exactly how much man-power and effort you need to plan your business activities and execute them flawlessly everyday. You must have hired specific people for specific tasks, and surely must have taken pains to provide the right training for them for their job.
And then comes the Pandemic, starkly highlighting the need for cleaning and disinfecting, now more than ever before! What do you think your options are now?
You can use the people you currently have, get them to multitask, and follow your earlier cleaning procedures. You will definitely save money on not hiring, but think of the downsides. These are people you have trained for different jobs, not for cleaning, and specialized cleaning at that. How well do you think can they get the job done, especially with no training? Think of the losses you will incur if employees get sick or your clients are unhappy with your services!
You can hire new employees to form new cleaning crews, buy the latest in equipment and give them the required training. But if you sit down and calculate the costs involved for each of those, you will see why that will be an expensive idea. Moreover, you have your own business to run, and that definitely is not professional cleaning!
There is a third option for you to consider – hire a commercial cleaning company, someone like Kleen360! Shall we see what will be the benefits you can reap?
Professional cleaning services are exactly that – professional. Which means they have the right people to do the required job. Which means the people are properly trained in the correct and most efficient procedures to be followed for different facilities/equipment.
The commercial cleaning and sanitation company would have the right kind of experience accumulated over the years of working in multiple sectors. Like Kleen360, whose Principals come from backgrounds that give them the knowledge to redefine "clean" and transfer the benefits to you, their client. Two decades of experience translated to cost and time efficiencies for you!
The cleaning and disinfection materials and equipment are updated constantly, because it is indeed their business to do so! A good commercial cleaning service near you like Kleen360 will make sure to use electrostatic sprayers and hospital grade testing equipment including EnSURE™ Touch UltraSnap™ Surface ATP Test instruments so that you can depend on them to deliver the best results!
In fact, Kleen360's data-driven cleaning facilitates exhaustive reports with before and after numbers and you get to have the peace of mind that comes from that assurance. Afterall, numbers cannot lie, can they? Guess where else this would come handy? In reducing your insurance premiums, of course!
Specialized and customized programs are the hallmark of any good office cleaning, school cleaning, event cleaning or post-construction cleaning companies. Kleen360's KleenSafe program is one such that can tailor the cleaning, sanitation, disinfection and viral remediation procedures to the needs of your particular facility. And they use food-safe, non-toxic, equipment-safe and people-safe cleaning and disinfecting agents that have gone through multiple tests for your health and safety.
Keeping your employees and clients safe and healthy is one hundred percent affordable and economical with experienced professionals like Kleen360. They can completely eliminate randomness and come up with intelligent schedules based on your facility's working hours and occupancy data. And you will thank me when you see the savings at the end of the year!
How much do you think certifications and accreditation programs will drive up the morale of your employees and clients? We know for certain that a safety certificate from a trusted company hanging on your wall will ease people's fear a good deal more than just spoken words! F-SAP, MV-SAP and such elaborate accreditations from Kleen360 can be just what your people are looking for that additional layer of confidence!

You see how the third option makes excellent sense, don't you? So why not call Kleen360 at 888-717-0360 and ask about the KleenSafe and F-SAP programs now? You can also visit https://kleen-360.com/ to know more about our wide range of 24-hour, on-demand services we offer and how we can be the perfect cleaning partner for you!